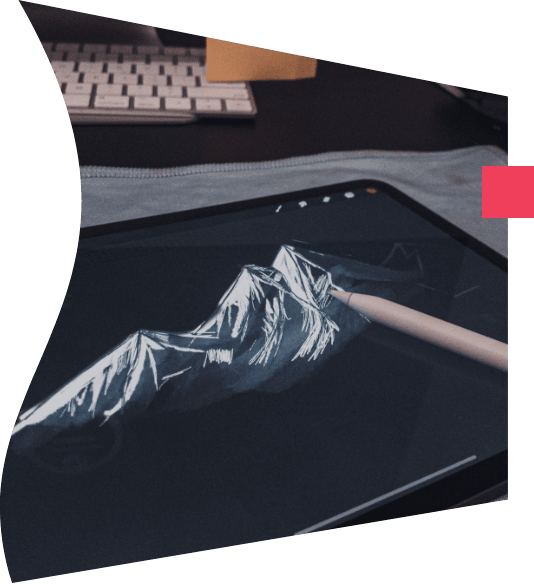 Design & Motion
Motion Designer
Content & Coffee contributes to the story of its customers and converts their ideas and stories into smooth animations. The symbolic cup of coffee is our energy source to always bring out the best in ourselves. This simultaneously offers space and time to communicate in a transparent, open manner with our customers and within our team. Agility, dialogue and feedback are the pillars on which we run in our wide range of (motion) design, development and consultancy.
Are you the Motion Designer we are looking for? Find out with our checklist:
The Adobe Creative Suite (After Effects, Premiere, Photoshop, Illustrator, Indesign, XD, …) holds no secrets for you.
You can put your creative skills to work to create top notch designs, and bring them to life!
Nothing escapes your attention, you have an eye for detail and you are a real go-getter. You are strong minded and you have your own vision that you are happy to share with colleagues.
You like to follow and learn the latest design trends.
You are familiar with the agile work process.
Besides Dutch, you also write and speak English fluently.
Check, check, check?! Alright, then this is what you would be doing for us:
Think about smooth and cool designs/animations.
Go all the way for us: from concept to storyboard to a "full blown" animation!
Co-developing and designing project quotations tailored to the customer and public tenders.
Sounds good? Then we would like to offer you:
A contract of indefinite length.
An attractive salary package, supplemented with meal-vouchers and hospitalisation insurance.
A beautiful brand new Macbook Pro just for you.
Flexible working hours.
Room to fine-tune yourself with training and conferences tailored to your interests.
And all this within a fun and creative team of nine people where everyone supports and helps each other.
A unique place in a self-managing organisation.
If this feels like reading your personal journal,
you'd better let us know asap!